Walk Slowly. Drink Mild.
Live Forever.
After over ten years in the New Hampshire craft beer scene promoting and collaborating with local NH breweries, we took the next step and opened up Daydreaming Brewing Company in April of 2020. Surrounded by an incredible craft beer scene, we found our niche in creating small batch traditional English-style ales featured not just on tap, but as hand-drawn cask ales.
Our Story
Beginning with our beer bar, Cask & Vine, we wanted to focus on small batch craft beer, and eventually installed a traditional English hand-pump in order to encourage our local breweries to experiment with base beers and/or try their hand at cask ales.
In 2016 we introduced "300 Pints", a micro-cask ale festival hosted inside our bar. It became a sold-out success and quickly an annual tradition rebranded as Cask.On. In 2019, bar owner (and now Daydreaming brewer) Andy Day applied for a scholarship handed out by NERAX (a cask ale promoting organization) and CASC (the organization for promotion of cask ale/Great British Beer Festival) and was awarded it for the efforts promoting cask ale in NH.
Andy and Alana went to England that August and spent 10 days being educated all-things cask ale and working the American bar at the Great British Beer Festival. Perhaps more importantly was they were drinking dozens of "proper pints" of cask ale. Andy and Alana had been strongly entertaining the idea of opening a brewery and were looking for their own niche in an area already populated by incredible NH breweries.
Each night in London, Andy and Alana would meet in the pub below their room for pints. The same people came in every evening pints to catch up and enjoy easy-drinkers without spending a fortune and without losing their wits. Daydreaming Brewing Company would bring the London pub experience back to New Hampshire, complete with "proper" English pints.
Our Beer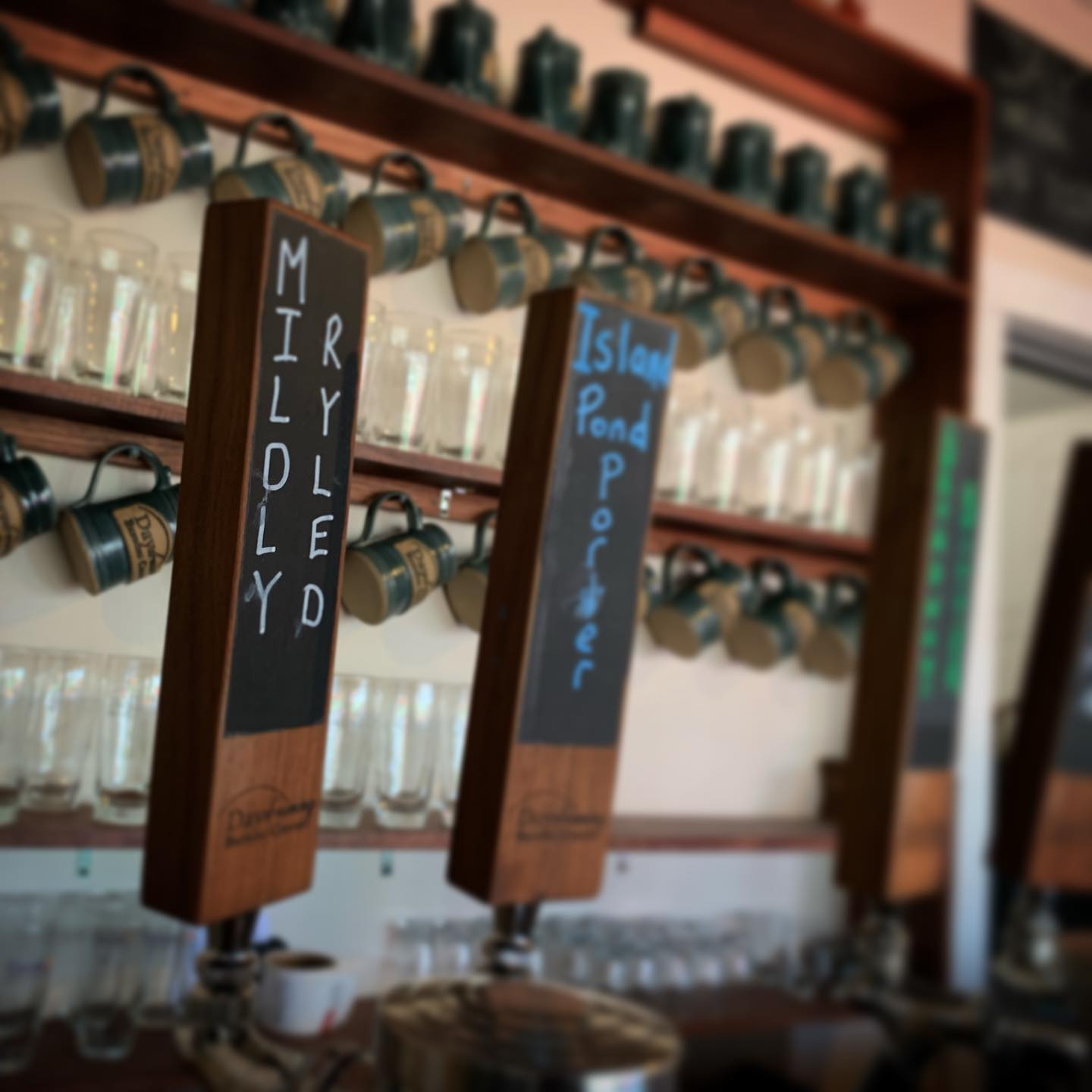 English-Style Ales
Broadway Bitter ESB 4.9%
Island Pond Porter 4.6%
Mildly Ryled 3.8%
Galliens Golden Ale 4.2%
Downtown Brown 4.2%
Cream Me Up, Scotty! Cream Stout 4.7%
The Road Not Taken Barleywine 10%
Rye BA The Road Not Taken Barleywine 10.5%
Doire Malt Whiskey BA The Road Not Taken Barleywine 10.5%
I Know It's Not the Bitter Guys English Mild 3.5%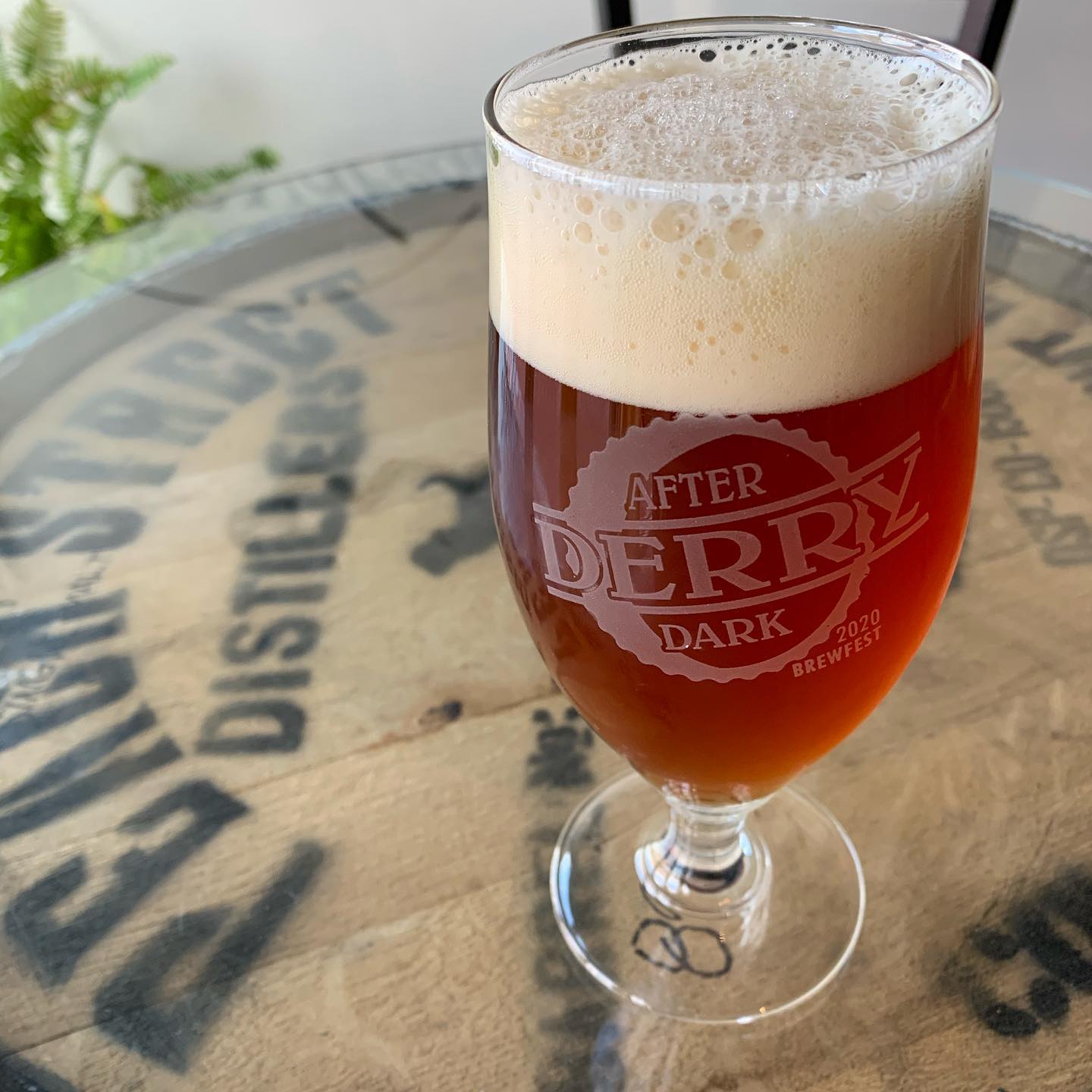 Special Projects
VieRIS Russian Imperial Stout 10%
Peated Whiskey BA VieRIS 10.5%
Irish Whiskey BA VieRIS 10.5%
I Waited In Line and All I Got Was This Damn Beer Belgian Strong Dark Ale 11%
Destiny Belgian Tripel 8%
We're Just Getting Apps Oud Bruin 5%
Yer Bums Oot the Windae Scottish Export 4.5%
There Is No Dana, Only Zythos IPA 7%
Vemily Pilsner 5%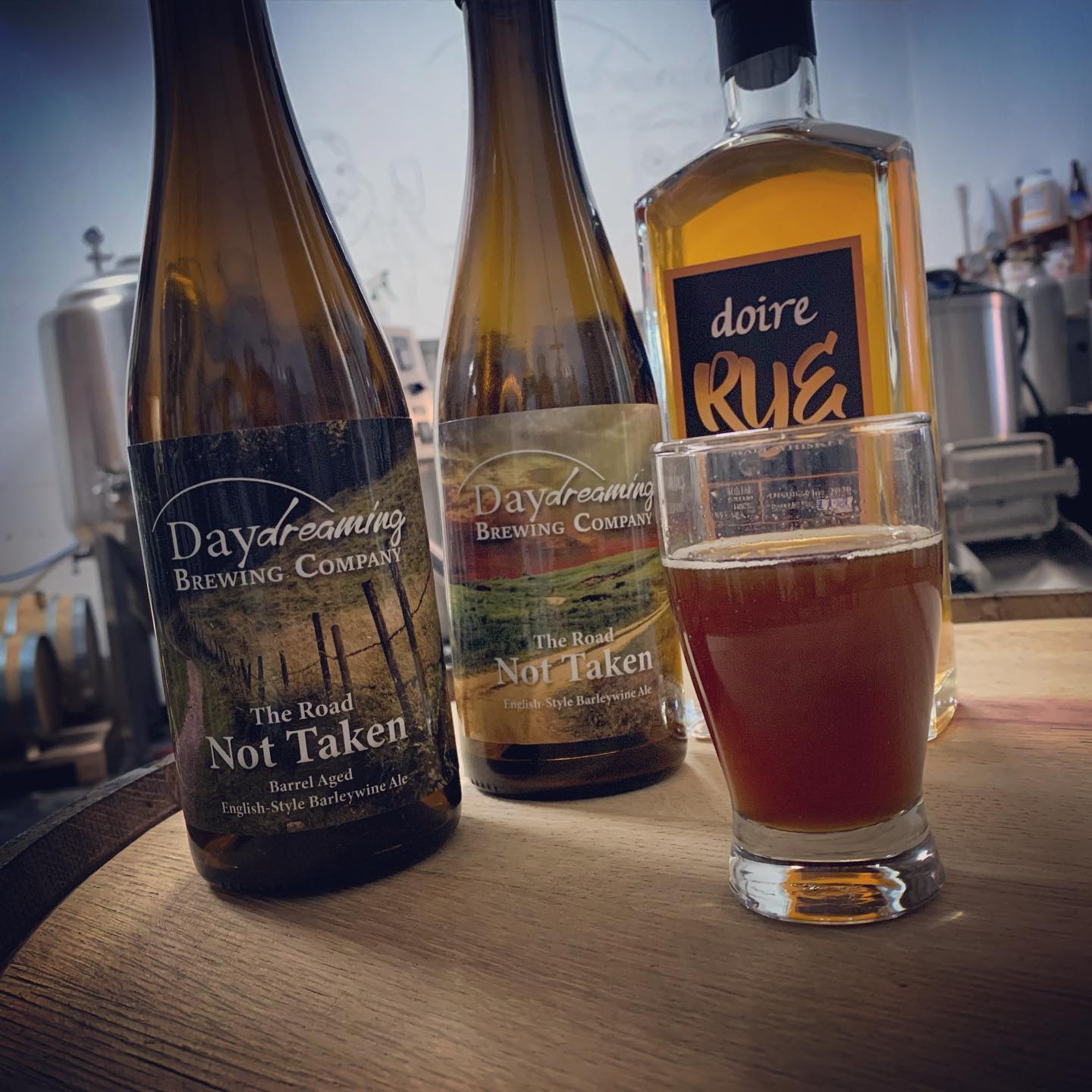 Rotational
Ariana Wit 4.7%
Jay NEIPA 6%
Oktoberfest 6%
Schnellah Pilsnah 4.5%
Ode to Obe Pale Ale 3.8%
Dan Made Me Do It! NEIPA 7%
At Last Pale Ale 5.3%
Insidious Beers
Beginning in April 2021 we're taking our passion for beer and combining it for our love of the worlds greatest role playing game, Dungeons & Dragons. Read more about our Insidious beer releases and the story behind them.
Currently On Tap / Cask
Find Us Online
Follow our social media for special events and new beer releases!
A Look Inside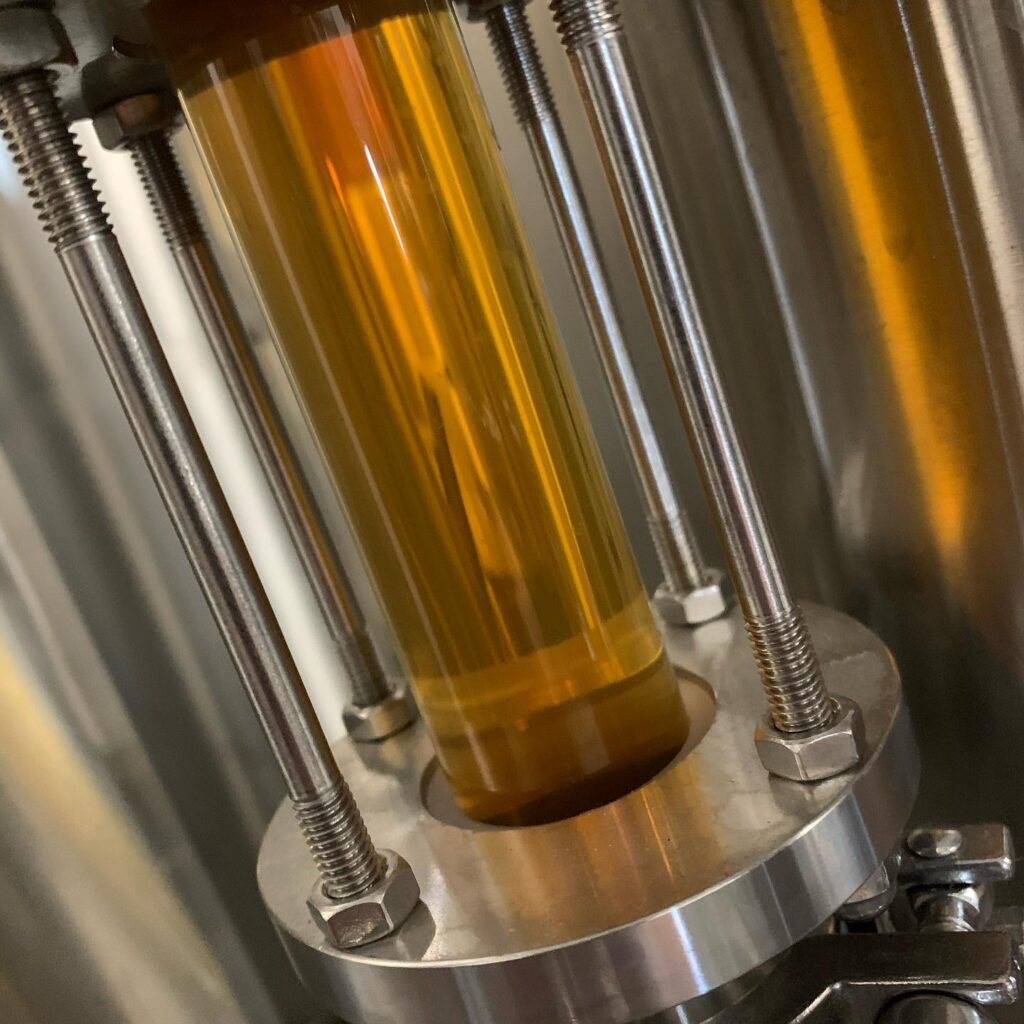 Small Production Wine, Spirits, Beer & Casual Dining
1 1/2 East Broadway
Derry, New Hampshire 03038