Read the D&D: Insidious story HERE.
New chapter's released every month!
Yes. We're nerds.
About three years ago, my (Andy Day) friend Joe invited me to join in a D&D campaign. I hadn't played Dungeons & Dragons since I was a teenager.
Absolutely thrilling!
Two short campaigns and one year-long campaign later, it was my time to tell the story. For some time now, I have had the pleasure of "DMing" a story along with a group of good friends. As this story, "Dungeons & Dragons: Insidious" has developed, it was my hope to put what we've told together as a complete novel. As we near the final chapters of this saga, I was inspired to create a series of beers based on the story we have all been a part of… and of course, take it a step further.
"Alana, what do you think?"
"That's awesome!!"
Each quarter we will release a new beer, beginning in April 2021. Beginning with the release of this first beer, we will bring interested readers a new chapter in this story on the first of each month.
D&D: Insidious Beers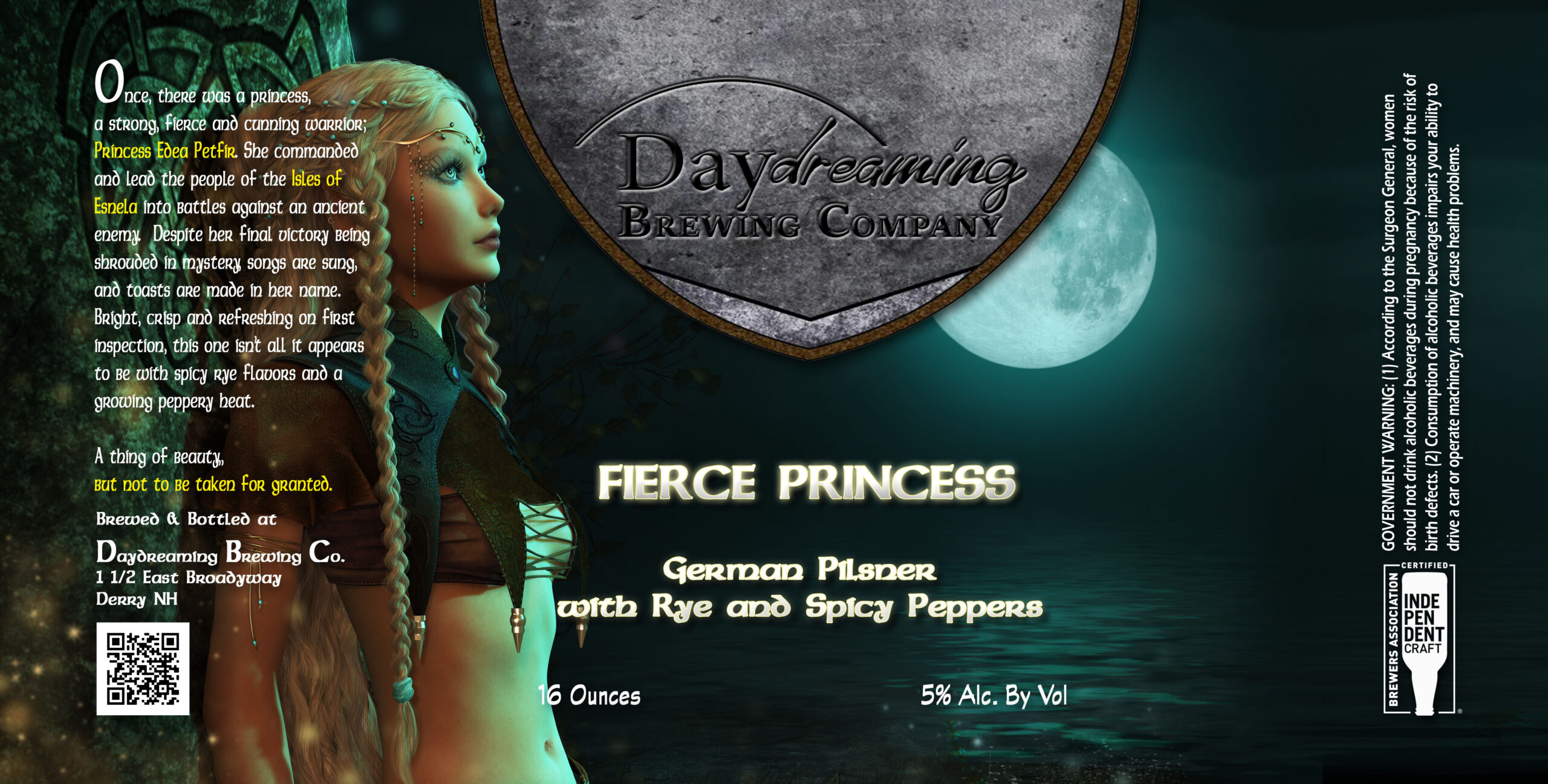 FIERCE PRINCESS
GERMAN PILSNER WITH RYE AND PEPPERS
April 2021
Once, there was a princess, a strong, fierce and cunning warrior; Princess Edea Petfir. She commanded and lead the people of the Isles of Esnella into battles against an ancient enemy. Despite her final victory being shrouded in mystery, songs are sung, and toasts are made in her name.
Bright, crisp and refreshing on first inspection, this one isn't all it appears to be with spicy rye flavors and a growing peppery heat.
A thing of beauty, but not to be taken for granted.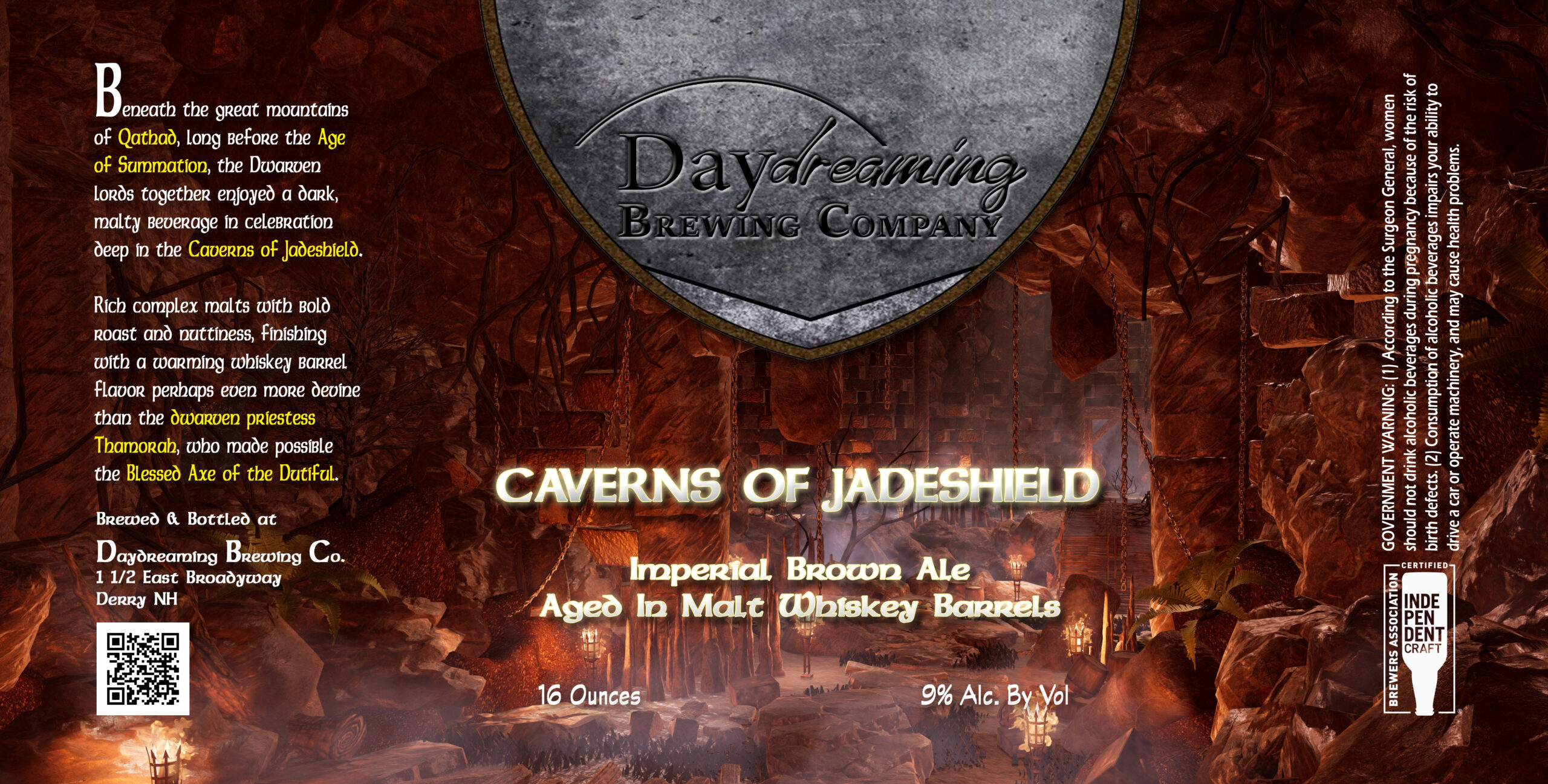 CAVERNS OF JADESHIELD
IMPERIAL BROWN AGED IN WHISKEY BARRELS
August 2021
Beneath the great mountains of Qathad, long before the Age
of Summation, the Dwarven lords together enjoyed a Dark, malty beverage in celebration deep in the Caverns of Jadeshield.
Rich complex malts with bold roast and nuttiness, finishing with a warming whiskey barrel flavor perhaps even more devine than the dwarven priestess Thamorah, who made possible the Blessed Axe of the Dutiful.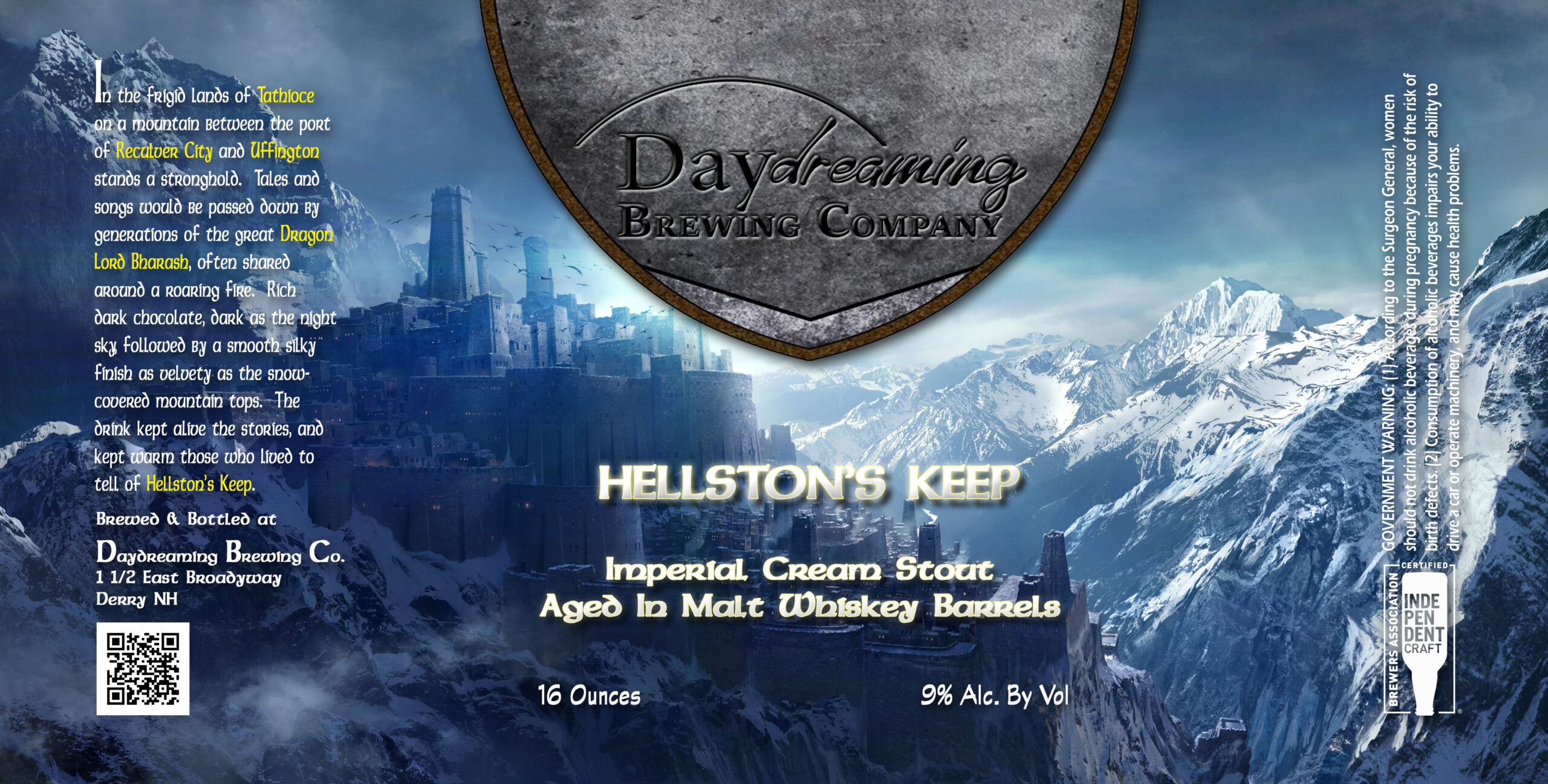 HELLSTON'S KEEP
IMPERIAL CREAM STOUT AGED IN WHISKEY BARRELS
December 2021
In the frigid lands of Tathioce on a mountain between the port of Reculver City and Uffington stands a stronghold. Tales and songs would be passed down by generations of the great Dragon Lord Bharash, often shared around a roaring fire. Rich dark chocolate, dark as the night sky, followed by a smooth silky finish as velvety as the snow-covered mountain tops.
The drink kept alive the stories, and kept warm those who lived to tell of Hellston's Keep.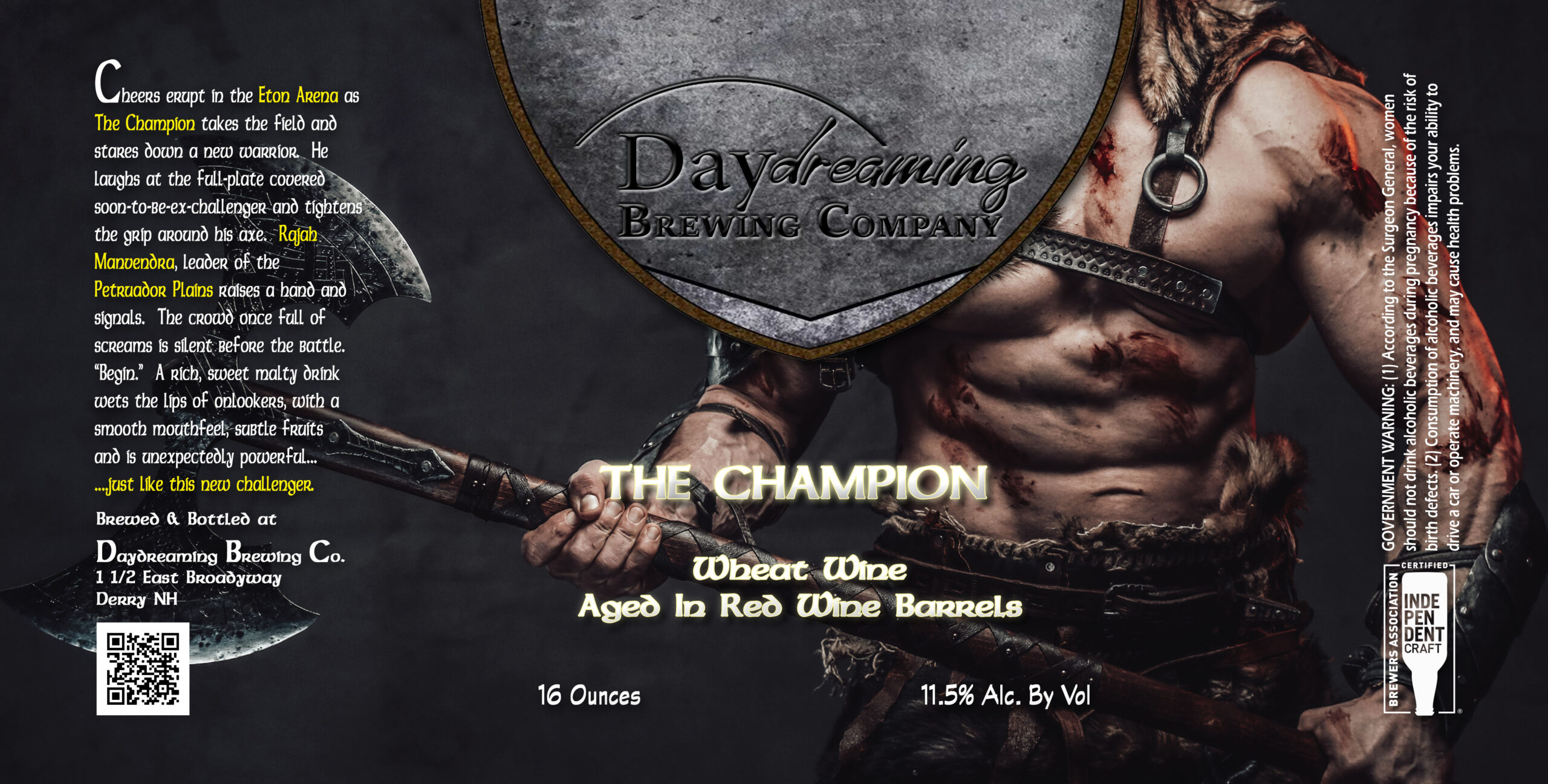 THE CHAMPION
WHEAT WINE AGED IN RED WINE BARRELS
March 2022
Cheers erupt in the Eton Arena as The Champion takes the field and stares down a new warrior. He laughs at the full-plate covered soon-to-be-ex-challenger and tightens the grip around his axe. Rajah Manvendra, leader of the Petruador Plains raises a hand and signals. The crowd once full of screams is silent before the battle.
"Begin."
A rich, sweet malty drink wets the lips of onlookers, with a smooth mouthfeel, subtle fruits and is unexpectedly powerful……just like this new challenger.
Find Us Online
Follow our social media for special events and new beer releases!
Small Production Wine, Spirits, Beer & Casual Dining
1 1/2 East Broadway
Derry, New Hampshire 03038